Sightsavers as a humanitarian organization that provides Aid and release regarding Eye Care and health. they have dedicated themselves stopping blindness or showing people how to live with it in less fortunate and impoverished areas. SightSavers hasn't been around for 60 years doing their job. they have treated over 200 million people including seven 7 million operations that heal and save site. they also train many individuals on how to treat and fix preventable blindness.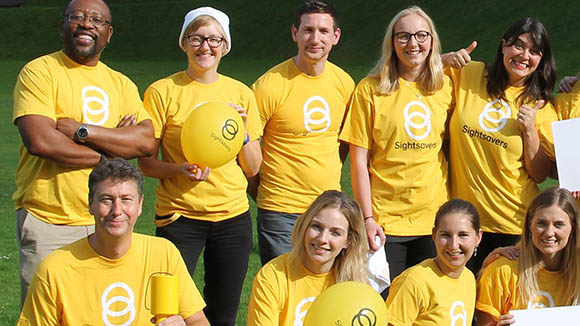 By working with partners in many different countries they are taking back sight and preventing blindness. their main tool is education as a train their Partners in each region on how to detect and fix health issues. they hold eye camps 2 train and he'll individuals in these usually impoverished areas. acting camps everyone's eyes are tested and whoever needs surgery will receive it probably. if they cannot save site in an individual they will be educated and trained on how to live with their ailment. Braille and cooperation are the key. According to sight savers up to 80% of blindness could be prevented or healed. most people are blind because they don't have the fun to protect themselves.
Sightsavers want to heal as many people as possible. they travel around the world and can be found in over 30 countries including Africa and India. they cure cataracts, trachoma, and many other conditions like river blindness in Africa. Sight savers are truly doing his best to contribute to the world and help those in need. A lack of money will not prevent someone from receiving treatment from sight savers. They train over a hundred and fifty thousand individuals a year on want to do in cases of blindness and also, they make sure educate communities on the ways to prevent it. they come, they teach, they heal, and they leave the people in a better place health wise then they came.
http://medicaldailytimes.com/health/leading-fight-blindness-sightsavers/3950/